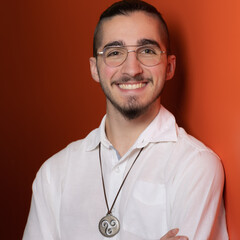 Pierre ''Peyo'' Grekov
Props/Environement Artist
Québec, Canada
Summary
Diplômé d'un DEC en Animation 3D et Synthèse d'images, ainsi que d'un DEC-BAC en Création de jeux vidéo, je me spécialise plus dans la modélisation d'environnements et de props en tout genre.
Je possède aussi des connaissances en ce qui attrait aux armes autant médiévales que modernes.
------
Graduated from a DCS in 3D Animation and Image Synthesis, as well as a BA in Video Game Creation, I specialize more in the modeling of environments and props of all kinds.
I also have knowledge in what attracts both medieval and modern weapons.
Skills
3D Modeling
Environment Modeling
Hard Surface Modeling
Prop Modeling
Texturing
UV Mapping
Weapon Modeling
Software proficiency